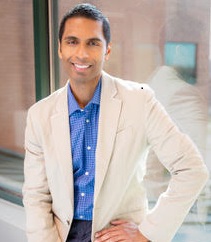 Vipin P. Kuriachan, MD is an ophthalmologist and eye surgeon who has served the Irving, Texas, community since 2014. He leads Kuriachan Eye Institute, a comprehensive medical and surgical eye care center as well as KEI Aesthetics, which offers minimally invasive cosmetic facial procedures.
Dr. Kuriachan graduated magna cum laude in Biomedical Engineering from Texas A&M University in College Station, Texas. He earned his medical degree with honors from Texas A&M Health Science Center College of Medicine in Bryan, Texas.
He did his internship in Internal Medicine at Loyola University Stritch School of Medicine in Chicago, Illinois before returning to Texas to complete his residency in Ophthalmology at the University of Texas Southwestern Medical Center in Dallas.
Dr. Kuriachan prioritizes building relationships with patients. He takes a conservative and educative approach to care, taking the time to answer every patient's questions and working with them to find the best treatment plan for their eyes, vision, or aesthetics needs. The main goal of the clinic is to maximize every patient's quality of life.
With affiliations at nearby care centers, including Baylor Surgical Hospital at Las Colinas, Coppell Surgery Center, and Baylor Medical Center at Irving, Dr. Kuriachan prides himself on providing the best quality care for his patients.
Dr. Kuriachan has earned a number of awards throughout his academic and medical career. He was named Living Magazine Irving Edition Reader's Choice for Best Ophthalmologist three years running and also received the Excellence in Community Outreach award from the president of Texas A&M Health Science Center College of Medicine for his work in underserved communities.
In his spare time, Dr. Kuriachan enjoys spending time with his three favorite people: his wife and two daughters. His hobbies are martial arts, acting, and baking.