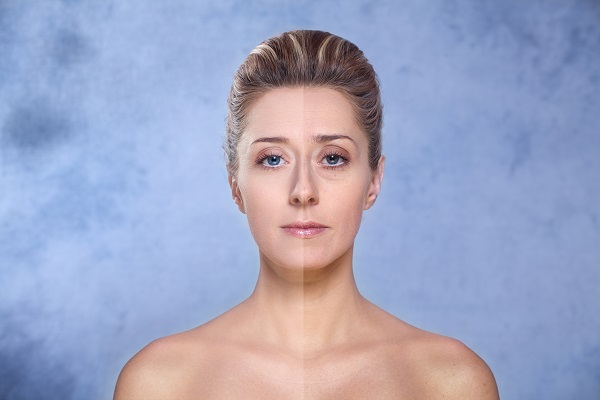 Why Is Skincare Important?
The skin is the largest organ of our body and a main line of defense. Sunlight, pollution, smoking, increased screen time, dehydration, and decreased sleep all contribute to damaging our skin. The more damaged the skin, the older you look.
What Does Damanged Skin Look Like?
Wrinkles, dark spots, redness/red spots, dry skin, and oily skin are signs of damage.
Staying hydrated, wearing sunscreen, stop smoking if you are are a few ways to help your skin.
How Can Kei Help?
Using a high quality cream consistently can protect your skin by providing growth/healing factors and hydration. Daily care of your skin will protect it and slow down the aging process.
KEI provides clinically proven safe creams that do just that.
These are diferent from the creams you buy at the store:
they are medical grade
they are safe for all skin types
they are clinically tested to prove they help skin look younger and healthier
only available through the doctor's office
Sole Hydrating Defense
once daily regiment for MEN
improvement on pores, skin tone and texture
protects against sunlight, blue ligght and pollution
clinically tested for all skin tones and types
2020 Men's Health Award Winner
AlphaRet Clearing Serum
for oily or acne prone skin
improvement in skin clarity, pores and tone/texture
rejuvenates skin prone to break outs for smoother looking complexion
Little to no dryness/flaking
AlphaRet Overnight Cream
regiment for nighttime
provides moisture, decreases wrinkles, and uneven tone/texxture
safe for all skin types
6 time skin care award winner
Prices
| | |
| --- | --- |
| Treatment | Price |
| Solo for MEN | $150, $130 monthly |
| Clearing Serum | $150, $130 monthly |
| Overnight Cream | $150, $130 monthly |
| Even Complexion | $150, $130 monthly |
| Neck & Jaw Cream | $150, $130 monthly |
| Wrinkle Package | $150, $130 monthly |